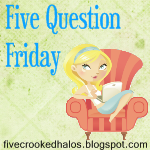 It's Friday. I am so excited. It has really been a long week. I have off today. yipeee. I don't really have any plans, maybe clean the house some. I can't go anywhere because of stupid construction. I can't wait for our road to be done.
Well here it is 5 Question Friday. Wanna join in head on over to
My Little Life
for all the details.
1. Do you have any nicknames and if so how did it come about?
Adge is my nickname. Old friends call me it at times. Usually I just go by Adrienne. I have no idea where Adge came from.
2. What is your birth order amongst your siblings?
I have one older sister, Sarah. She is 3 years older.
3. In a movie of your life, who would play your significant other?
Thats a hard one. He would have to be tall, and dreamy.
4. What is currently your favorite song?
I love the new Eminem song featuring Rihanna "Love The Way You Lie"
5. Are you saving your money for anything right now? Big or small purchase?
We should be saving money for a rainy day, but haven't.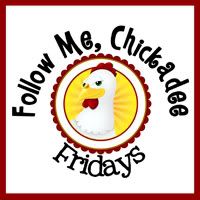 I also am joining in on this fun. Lets see how it goes. Head on over to
MannLand5
for details.