So I am a little behind. I don't get much done when my little pumpkin, Aubriella always wants held. I know bad habit but I go back to work in two weeks and will miss her so much.
Keeping up with the Halloween Fall tradition we went to a local pumpkin patch. We ended up going to the same place that we went to last year since we liked it so much.
Last year
it was warmer out and not as busy. This year we didnt do the corn maze. Also due to our weather this past summer there was a lot of GREEN pumpkins.
We ended up buying a bunch of pumpkins but never got around carving them. We may still do them just so they dont go to waste.
On Halloween I took Aubriella to my mom's house for "trick or treating". We didn't get there until after trick or treating was done. We really were just going to visit. My mom got her a couple of books instead of candy, since she can't have and doesn't need any candy. We also went down to my aunts house to show her off. Here's my little froggie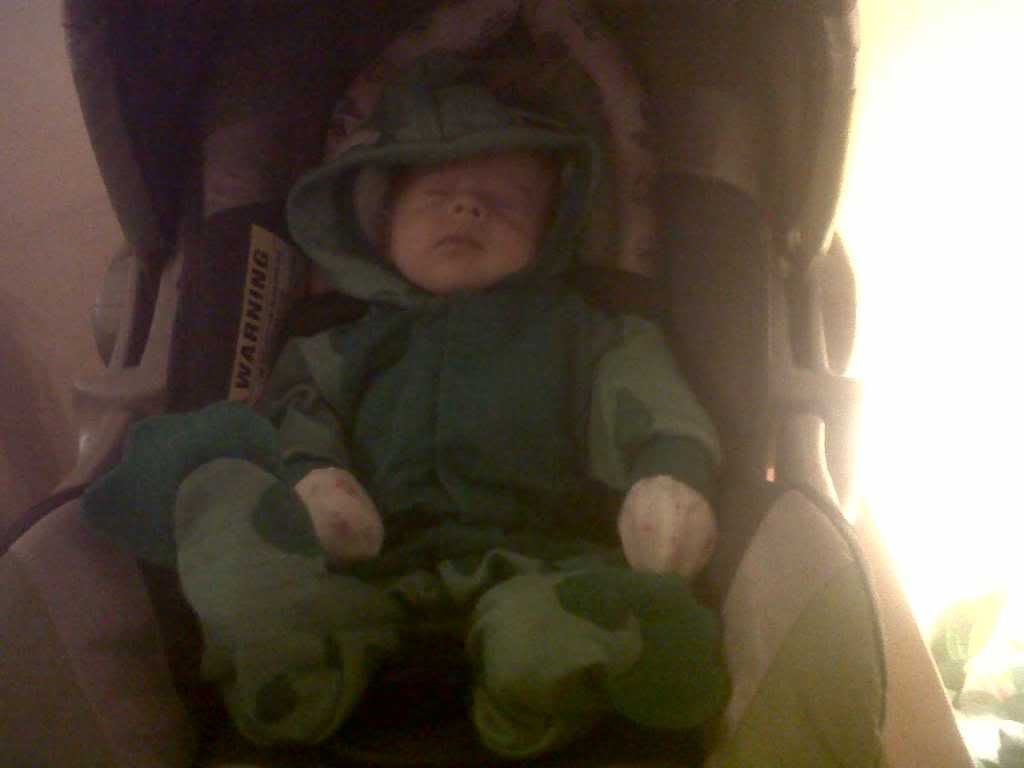 I also never did any decorating this year. Hope everyone had a safe and fun Halloween.